The Rolls-Royce of…
For over 100 years, Rolls-Royce Motor Cars have been at the pinnacle of automotive craftsmanship, building a legendary reputation for engineering, quality and reliability. As they look forward to the next 100 years, their vision is to continue developing Rolls-Royce into a luxury brand with a wider appeal and an expanding, younger audience. Our challenge was to craft a digital experience as seductive and timeless as the cars themselves.
Transcending automotive
Presenting the world's best motor cars in the most beautiful way possible that works across every piece of glass, blurring the line between luxury product and lifestyle content. The site and content strategy continues to drive a shift in brand perception – attracting and appealing to new, younger prospects, and changing attitudes towards the iconic marque. The entire effortless experience reflects the quality and luxury found only within a Rolls-Royce.
4.8MM+
site visits
Since the launch of the new home of Rolls-Royce, the site has welcomed unprecedented numbers of new visitors.
300%
increased site traffic
Along with the new design, the content strategy to open up conversations beyond automotive has shown promise.
7,400
leads generated
You don't buy a Rolls-Royce, you commission one. To respect this craftsmanship, our design lets the car do the talking.
+65%
indicating intent
Elegant off-canvas menus allow the beauty of the cars to take centre stage, with effortless navigation to contact a dealer.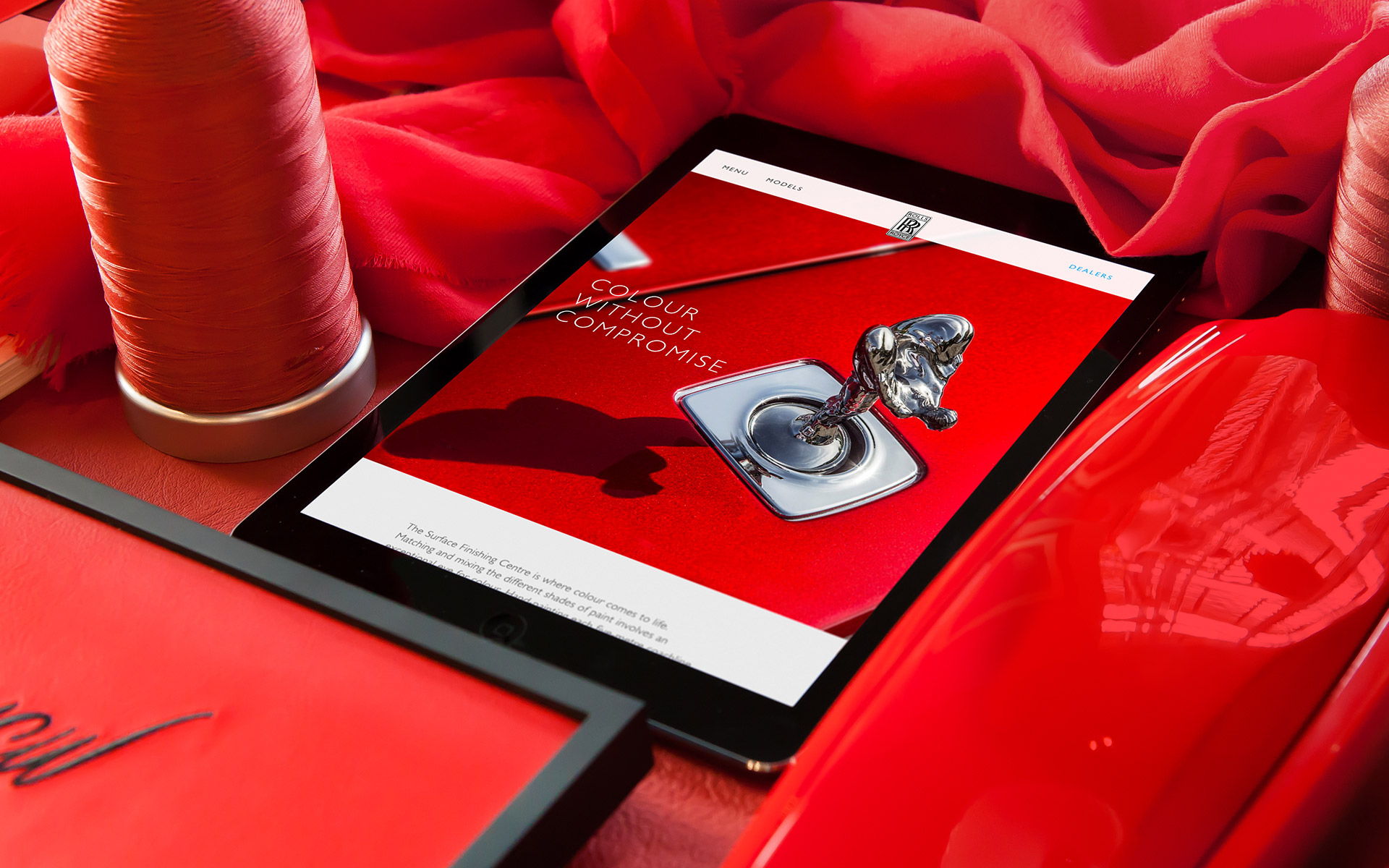 The new home of luxury
The new digital platform has drawn in thousands of new visitors and created the perfect home for a brand synonymous with unparalleled craftsmanship. The Rolls-Royce digital experience is now elevated to match its prowess within the automobile industry – and will continue to redefine the standard for years to come. A destination that extends the physical experience into digital.
Made possible by the following:
Agency: AKQA London
Creative Director: Gradwell Sears
Associate CD: Paul Ostryzniuk
Senior Designer: James Hayter
Designer: Natalie Lee
Designer: Adam McElligott
Designer: Kevwe Otiki
Copy Lead: Kerry Robinson
Copywriter: Suzanne Mucci
Copywriter: Jo Wigley
Copywriter: Natalie Ranger