Cannes is happening.
Using Radar Touch integration, 12 HD flat screen monitors and with only four weeks to create from start to finish, we stretched a fully interactive experience over 7680x3240 pixels with a custom built html5 site. It's hands down the largest MediaMonks website build to date and on display at the Cannes 2017 Twitter Lounge.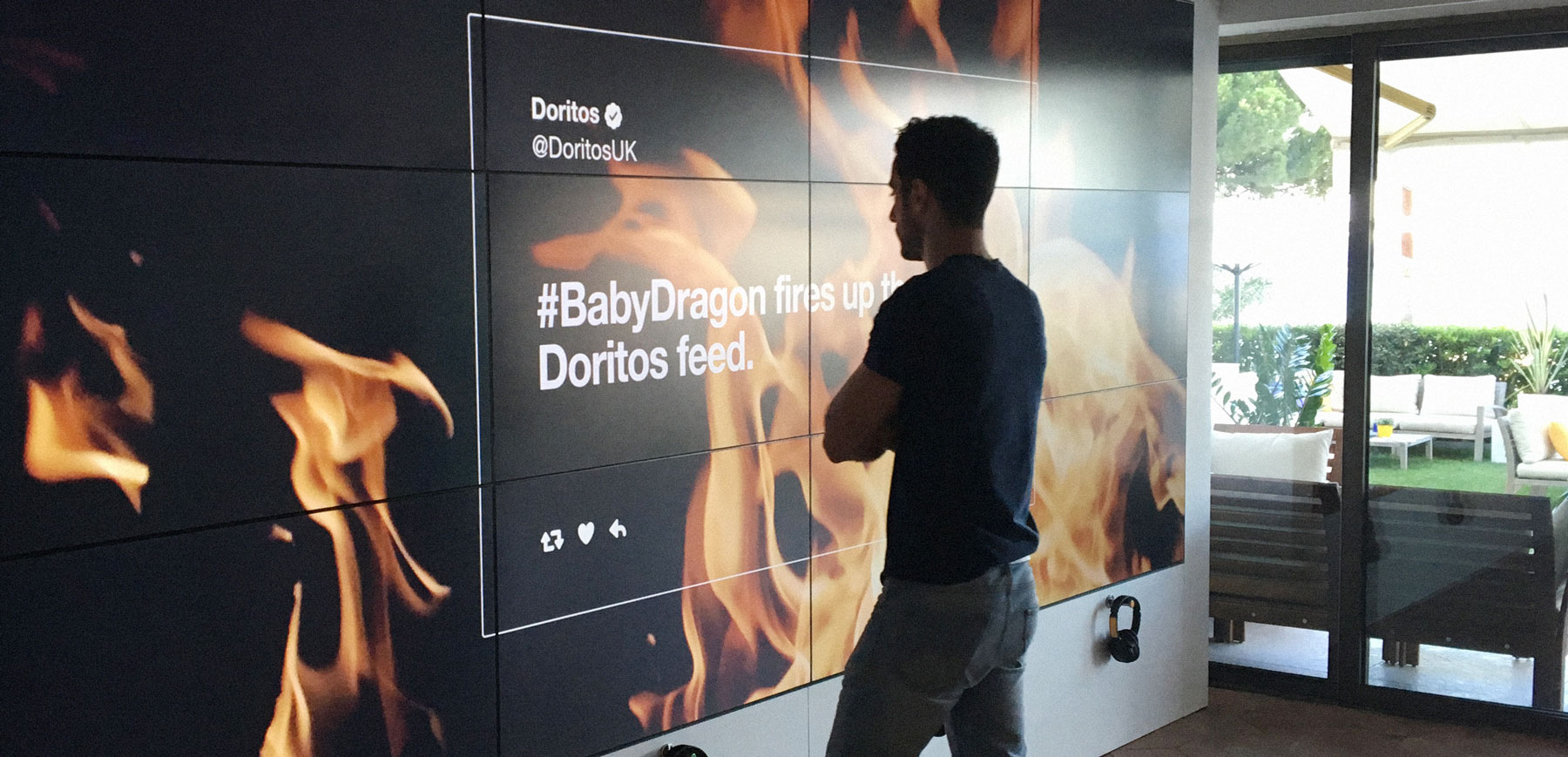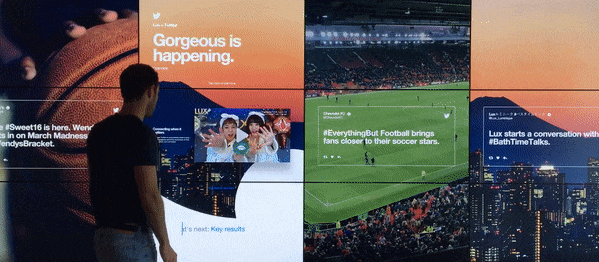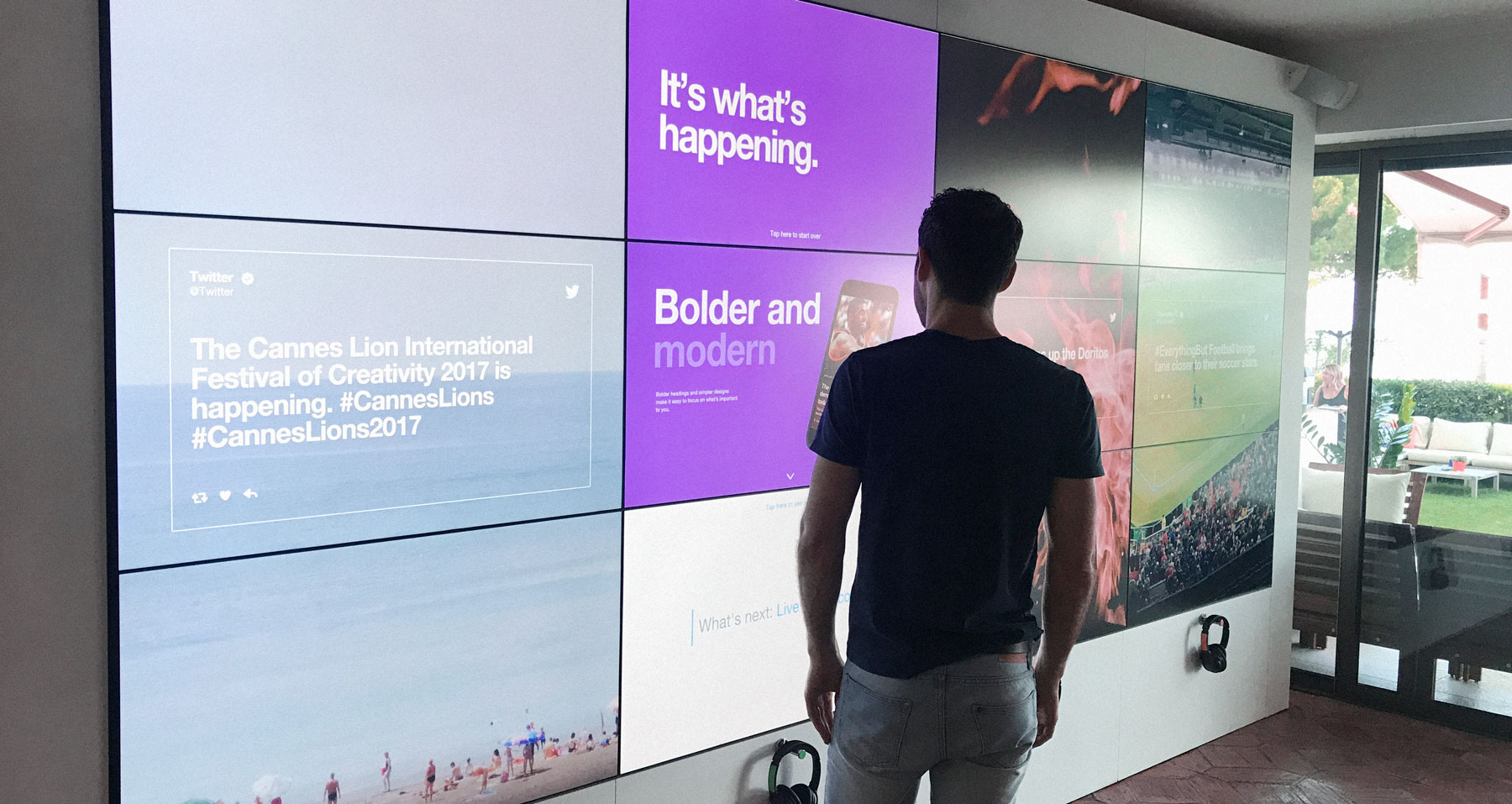 #Hashtag worthy
The experience has three states, including a presentation mode that fills all 12 screens, an idle pillar state when only one is being touch, and an experience state for people to watch films, hear and interact with Twitter products as well as read the latest twitter gossip in town.
Made possible by the following:
Agency: MediaMonks
Creative Director: Gradwell Sears
Senior Designer: Liva Grinberga
Designer: Vishal Gangadin
Frontend: Victor Garrido
Hardware: Edwin Scholte
Producer: Marie-Celine Merret Wirstrom
and many more Monks!